Run your communities, plan campaigns and track member activities using simple, flexible and easy to use tools. No headaches. No training required.
Get Started Free!
How to create your own Telegram bot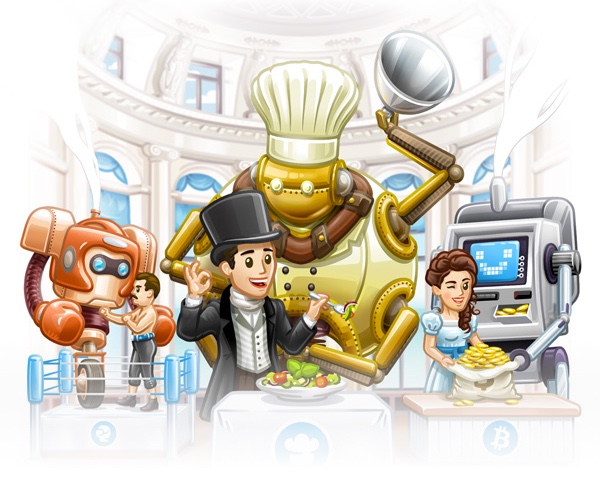 What is Telegram Bot?
Telegram bot is like a robot which programmed to execute tasks automatically for you, such as answering members' questions or sending announcements at specified time.
Can I create my own bot? and how to?
Yes, Telegram users can create their own Telegram bots by simply talking to the official @BotFather.
All the actions to create a bot you can make as a mobile device through an application or desktop app. It does not matter. Both methods have the same capabilities.
Connect to the @BotFather by the link: https://telegram.me/BotFather. When the chat-window with the bot will be open in the Telegram, press the Start button.
You will see this text: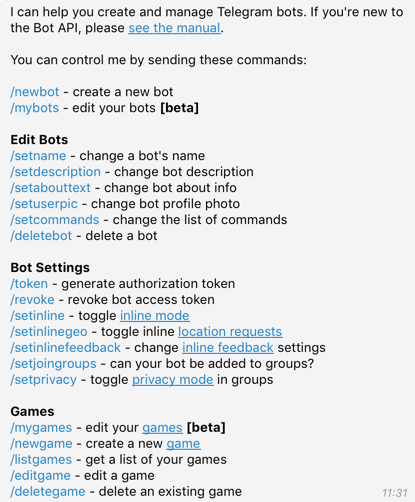 Click /newbot and choose a name for the bot.

P.S. Please enter your bot name. After that you must choose a username for your bot. Just follow the instructions on the screen.

Once the username is chosen, your bot will be automatically created and ready to use. You will then see a message like following.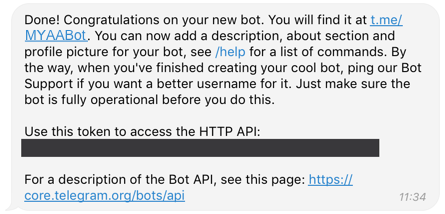 Please note: The API token is the key for your bot to communicate with the Telegram system. PLEASE KEEP IT SAFE! Do not send your bot token over email or in any other instant messenger apps then Telegram.
I've created a bot, how to host it on TeleMe?
Host your bots on TeleMe, and use them to manage your Telegram communities.
Please login to your TeleMe dashboard and got to "My Bots" view. Then click "Host My Bot" button on the top right side of the screen. And enter the API Token you'd got from @BotFather.
Once validation succeeds, your bot will then be hosted on TeleMe. And you can assign your bot to manage your Telegram groups.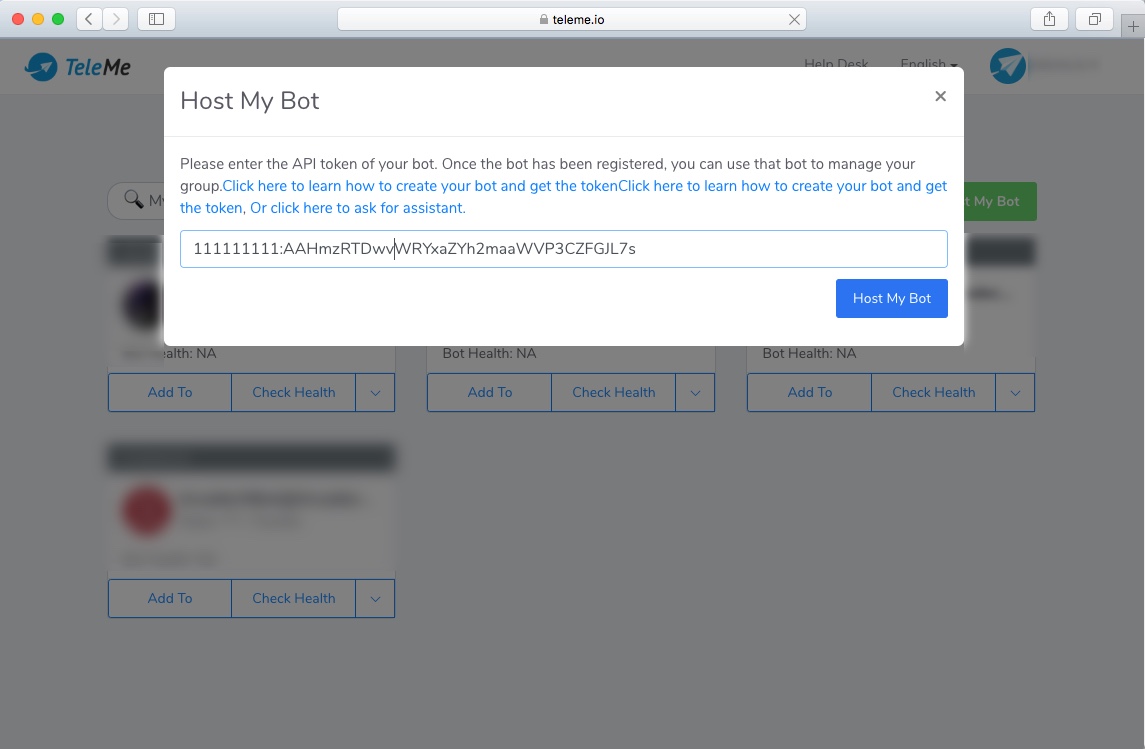 I've added my bot on TeleMe, how to change the managing bot of my groups?
The following video will show you how to change the managing bot for your Telegram communities.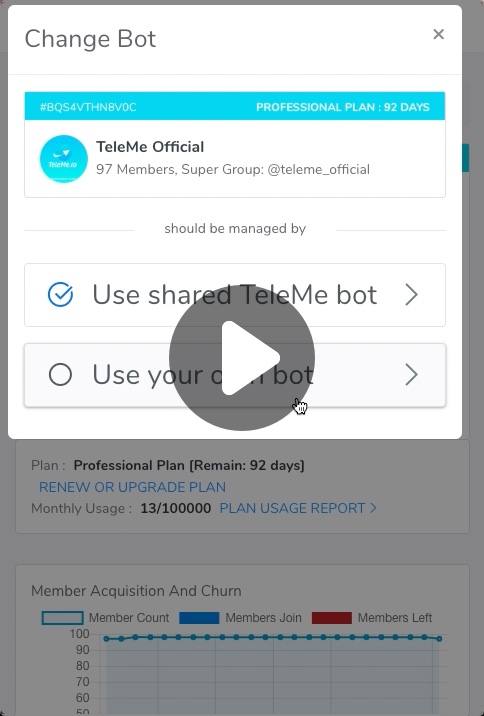 What if my bot token exposed?
Don't panic. It's your bot, and you can revoke its bot token at anytime. Just talk to @BotFather, and enter /revoke command. A new token will be issued for your bot.
Can I change the name of our bot? and its photo?
Yes, you can edit the name of your bot or upload a new photo for your bot.
Just talk to @BotFather, and enter /mybots command. Click your bot from the list, and then click Edit Bot
This seems too complicated to me, can you help?
Yes. TeleMe provide dedicated customer support service for Telegram groups on the Enterprise plan. Just talk to @telemedotio and let us sort out these things for you.